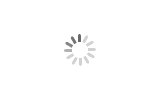 SPC FLOOR ANTI-SHRINKING AGENT
Brand : MS-700
Product origin : SHANGDONG, CHINA
Delivery time : 14 WORK DAYS
Supply capacity : 5000tons/month
PVC anti-shrinkage strength agent MS series products is a kind of a functional additives that our company do the research and development for WPC and SPC floor to solve the problems in the oven experiment and thermal deformation experiment. It will improve the strength, hardness of the products and reduce beat expansion and shrinkage deformation parameters to achieve the effect of dimension of fixed product. This product has been used in many large PVC floor boards factories at home and aboard, and used well.
Download
SPC FLOOR ANTI-SHRINKING AGENT
PVC Anti-Shrinkage Strength Agent MS Series
Technical Data
Grade

MS-700

MS-701

MS-702

Application

Transparency products

Soft products

Rigid products

Appearance

White flowing powder

Particle Size (80mesh passing percentage) %

100

Volatile content %

≤1.0

Bulk density

0.4-0.65
Application and Properties
1) Improve the stability of dimension and reduce the shrinkage of probability such like WPC, SPC floor board, wall board, outdoor products, pipe fittings
2) Improve the impact strength and bending strength
3) Improve the temperature of thermal deformation, strong nail-gripping ability and the surface hardness of products
4) It could be used in all PVC rigid and soft products
Usage and Dosage
| | | | |
| --- | --- | --- | --- |
| Item | MS-700 | MS-701 | MS-702 |
| Properties | Maximize the product impact strength without affecting product transparency, reduce heat deformation | Reduce the shrinkage of probability, improve the stability of dimension | Super high impact strength, stability of dimension |
| Applications | PVC transparent sheets | PVC soft product:mat, glue | PVC rigid product: WPC SPC pipes, pipe fittings: WPC,SPC |
| Dosage | 6-10 | 6-8 | 6-10 |
Remarks: add MS series material, no need change customer original formulations, add it while high mixing, improve the temperature property when extruded.