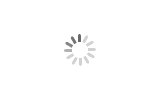 PVC FOAM BOARD FOAM REGULATOR HR-100
Brand : HR-100
Product origin : SHANGDONG, CHINA
Delivery time : 14 WORK DAYS
Product Name: PVC Processing Aid HR-100
Product Use: Processing Aid for Rigid PVC
Chemical Formula: (C7H12O2·C5H8O2)x 
Molecular Weight: Mixture
Chemical Family: Resin
Download
PVC FOAM BOARD FOAM REGULATOR HR-100
PVC FOAM BOARD FOAM REGULATOR HR-100
Composition/Information on Ingredients
Component: Methyl methacrylate-Butyl acrylate Copolymer % :97-99
CAS Registry Number: 25852-37-3
Individual residual monomers None
Hazards Identification
Route of entry:
Skin contact Prolonged or repeated skin contact can cause the following: Slight skin irritation.
Skin absorption N.av.
Eye contact Monomer vapors from heated product can cause the following: Slight irritation.
Inhalation Inhalation of dust can cause the following: irritation of nose, throat and lungs. Inhalation of monomer vapor from heated product can cause the following: irritation of nose, throat and lungs-nausea-headache.
Ingestion N.av.
Effects of acute exposure See above
Effects of chronic exposure See above
Inhalation, chronic N.av.
First Aid Measures
Instructions:
Inhalation: Move subject to fresh air.
Eye contact: Flush eyes with water. Consult a physician if irritation Persists.
Skin contact: Wash affected skin areas thoroughly with soap and water. Consult a physician if irritation persists.
Ingestion: If swallowed, give 2 glasses of water to drink. Consult a physician. Never give anything by mouth to an unconscious person.
Fire Fighting Measures
Flammability: Not flammable.
Conditions: Will burn at elevated temperatures.
Means of extinction: Water spray, carbon dioxide, foam or dry
Chemical. Do not use solid stream of water.
Ignition temperature: 370°c
Upper explosion limit (% v): N.av.
Lower explosion limit (%v): N.av.
Hazardous combustion products: Oxides of carbon.
Explosion data: Avoid dispersion of dust into the air to reduce the potential explosion hazard.
Sensitivity to impact: No
Sensitivity to static discharge: Avoid accumulation of static electricity and possible formation of dust during transfer of
powder into metallic installations. Provide grounding.
Accidental Release Measures
Leak/Spill....................... Appropriate protective equipment must be worn when handling a spill of this material. See section 8, Exposure controls/personal protection, for recommendations. If exposed to material during clean-up operations, see section 4, First aid measures, for actions to follow. Floor may be slippery; use care to avoid falling. Eliminate all ignition sources. Ventilate the spill area. Transfer spilled material to suitable containers for recovery or disposal.
Handling and Storage
Handling procedures and Equipment Monomer vapors can be evolved when material is heated during processing operations. See section 8, exposure controls/ personal protection, for types of ventilation required. Static charges can accumulate; use bonding and grounding between transfer equipment and receiving containers and for any other operations capable of generating static electricity.
Storage needs Material can burn; limit indoor storage to approved areas equipped with automatic sprinklers. Avoid all ignition sources. The maximum recommended storage temperature for this material is 70℃.
Exposure controls/Personal protection
Gloves Any kinds of protective gloves
Respiratory protection: When workers are facing concentrations above the exposure limit they must use appropriate certified respirators.
Eye Use safety glasses with side shields.
Clothing Adequate protective clothes.
Engineering controls Use local exhaust ventilation with a minimum capture velocity of 150 ft/min (0.75 m/sec) at the point of dust or mist evolution. Refer to local regulations of industrial ventilation detailed informations.
Physical and Chemical Properties
Physical state White free-flowing powder
Odour Slight acrylic
Odour threshold N.av.
Vapour pressure (mmhg) N.ap.
Vapour density (air=1) N.ap.
Evaporation rate N.ap.
Boiling point N.ap.
PH N.ap.
Specific gravity (water=1) 0.40-0.50 g/cm3
Solubility in water (% w/w) Insoluble